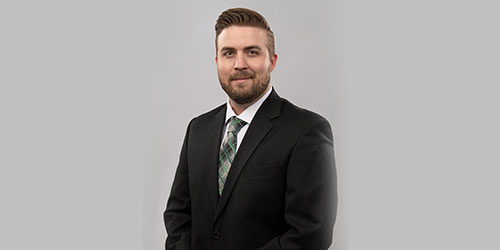 Dr. Stephen Walter is the owner and director of BACK to Health Clinic. He graduated from University of Western States where he earned his Bachelors in Human Biology and Doctorate of Chiropractic. Outside of the standard curriculum, he is a graduate of the Spine Research Institute of San Diego (SRISD) whiplash program. Dr. Walter is also a Certified Medical Examiner for the Federal Motor Carrier Safety Administration (FMCSA) and provides medical examination for Commercial Drivers.
Dr. Walter focuses his practice on wellness and treating minor trauma; including auto, occupational, and sport injuries. As a prior collegiate athlete he also enjoys working with athletes and those seeking to improve their physical health and functional ability.
Dr. Walter's Passion for being a doctor was ignited at the age of 15 following his auto accident injury. Chiropractic treatment proved to be a positive and beneficial experience and catalyzed his decision to pursue chiropractic as his career. Dr. Walter now enjoys helping others who have been injured find relief and recovery Dr. Walter is happily married and has a five-year-old son. He is an Oregon Native and grew up in a small town outside of Eugene. Living in Oregon cultivated his green thumb and a love for a variety of outdoor activities such as fishing, hunting, backpacking, and kayaking.
Make an Appointment Today!
Call our chiropractic team at (503) 304-2225 today to make an appointment. A healthier life starts today and we've got your BACK!